LDR6023-Dual Port USB-C Controller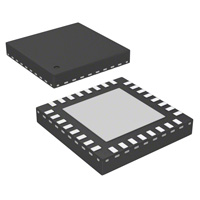 LDR6023 is a dual port USB Type-C controller with Display port Alternate mode supported,
especially design for USB PD Docking Stations with video output. LDR6023 is able to work as
dual-role device (Provider or Consumer). LDR6023 provides a complete USB Type-C and USB
Power Delivery port control solution for notebooks, dongles, monitors, Hubs and docking
stations.
LDR6023 can perform DP alt-mode video out functionality and simultaneously enable
charging connected PD host once external power is detected. LDR6023's Device Policy Manager
could negotiate power profiles with PD engine on Type-C wall adapter (source) and PD engine
on connected PD host (sink) then enable power charge-through. Charging dead battery mode is
supported as well.
The GPIO pins are available for port power detection, power discharge control, power switch
control, data switch control, or other special application usage.